David McCallum...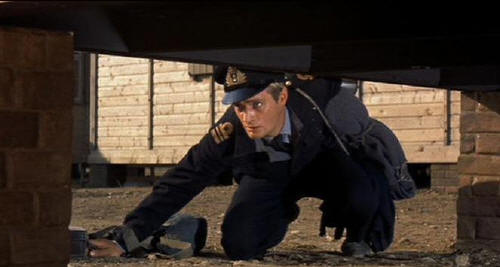 How to get rid of the dirt...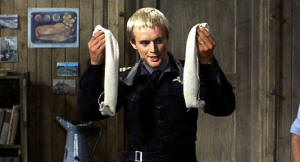 David McCallum as Ashley-Pitt and Steve McQueen as Hilts get soused while celebrating the 4th of July with homemade moonshine. The scene was ultimately removed from the final release cut of The Great Escape.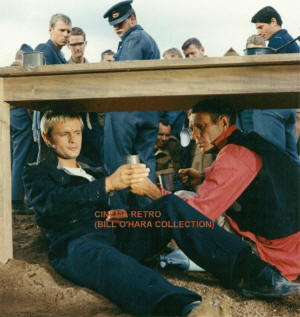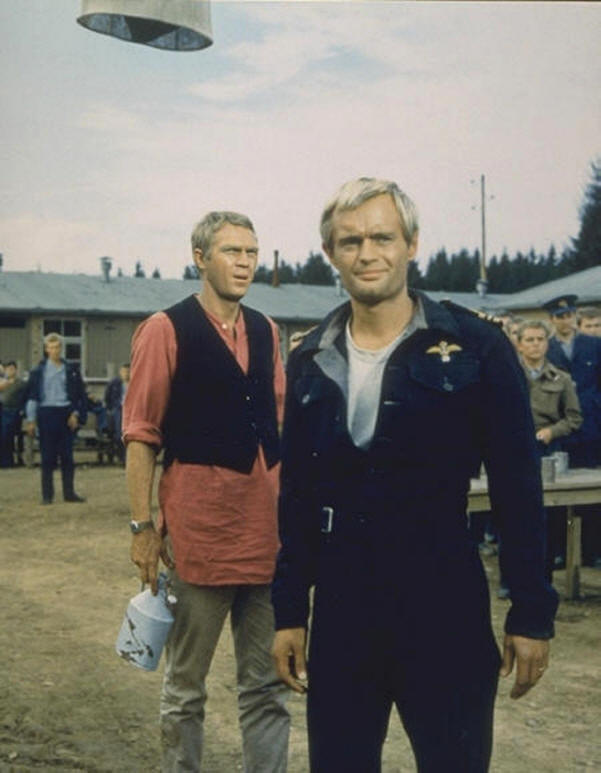 McCallum is shot on the platform of Fussen Railway Station....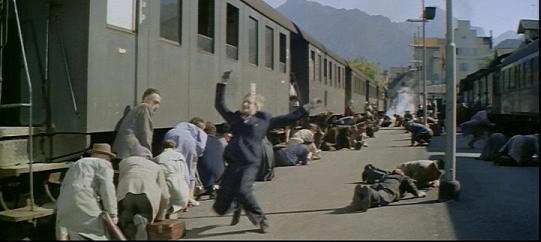 Cinema Retro covers David McCallum at "The Great Escape" 50th Anniversary screening, Omaha.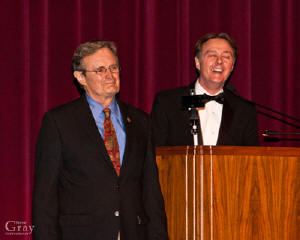 ( David McCallum with event host Bruce Crawford - Photo Steve Gray: www.steve-gray.com )